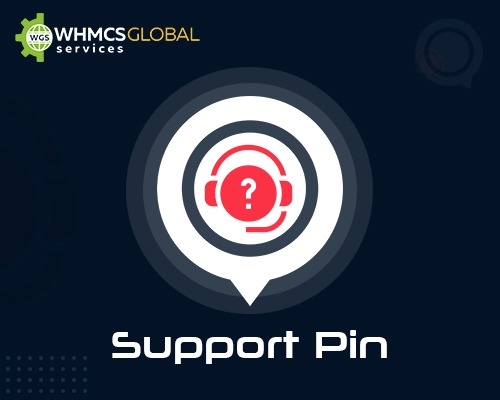 Commercial
With WISECP if you need your support experience secure, we have created a simple way to verify your customer account.
When your Support team needs to verify customer identity and account access, they will request a customer Support PIN. This PIN is unique to each customer. So no need to ask for any personal details like email, name etc now with our module. The support agent can simply ask Support PIN.
Features
Enable Pin Generate Option
Pin Length
Auto Pin generates when user signup
Hide Full Pin
Show pin in the client profile
Pin Encryption
Show pin in client profile under admin
Show pin on sidebar or Support Menu or Both
Multi-Languages supported
Copy Pin
Admin can see all support pins
Admin can delete support pin
Dashboard widget to find pin
5 Stars (0)
4 Stars (0)
3 Stars (0)
2 Stars (0)
1 Star (0)
Rate this product and write a comment.
Rate It
No comment has yet been made.
Be the first to comment!
In addition to WISECP System Requirements, the following requirements must also be available on your server.
No special server configuration needed. Requires PHP 7.0+ and WISECP installed