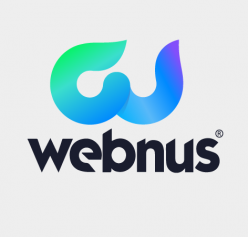 Webnus İnternet ve Bilişim Teknolojileri Tic.Ltd.Şti.
İstanbul / Turkey
About
Webnus was born in fall 2013. On the first steps, experts in web design and PHP developers were gathered together under the leadership of an experienced manager to design a product to cover all the needs of web designers so the process of web design will be shorter and faster.

Webnus started its work in Themeforest. Producing HTML templates was the first step and then it produced WordPress themes. As the time passed, Webnus products were more diverse and varied and at the same time, Webnus Team was growing and gained more experience. One day, they decided to produce world's No 1 WordPress theme. Deep Theme project started and it was the start of a new journey for Webnus Team.

Along this journey, there were several researches done on successful products of WordPress world. This was one of the most complete and accurate researches ever done in this regard. After two years of none stop hard work, the wonderful Deep Theme was released into the market and from the very start it was vastly welcomed by users.

As Webnus Team, we are glad the users are happy and satisfied with this WordPress theme and we are honoring this achievement. Our journey is on a new path and we are now more dedicated to continue this journey.
Website
Contact Support
Contact
Products
No results were found for your request