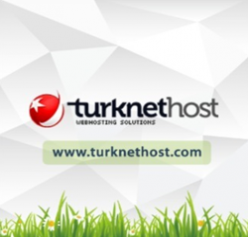 Turknethost Yazılım ve Siber Güvenlik Teknolojileri San.Tic.Ltd.Şti.

Mehmet Çavuşoğlu
Diyarbakır / Turkey
About
Turknethost, Turkbim Bilişim ve İletişim Teknolojileri San.Tic.Ltd.Şti.'nin markası olup, firmamız Yazılım, İnternet ve Donanım merkezli olarak kurulmuştur.
Firmamız kendisine aktivite alanı olarak Yazılım, E-Ticaret,E-Muhasebe, Hosting, Datacenter Hizmeti, Avukatlara İnternet Çözümleri, Doktorlara İnternet Çözümleri, Arama Motorlarına Kayıt Sistemi, Online Alışveriş, Bilgisayar Satış Mağazası, Web Tasarım, Özel Uygulama Yazılımları, İsim Tescil alanlarını seçmiştir.
Bu kapsamda; web tabanlı uygulamalar, masaüstü yazılımları, mobil uygulamalar ve firewall cihazı (UTM) konusunda profesyonel hizmet vermektedir.
A total of 1 product(s) have been released.
Website
Contact Support
Contact